in
Tummy Yummy
Starbucks Half-Price Frappe. Happy Hours Monday.
Just like my Facebook shout out earlier in the afternoon…
As soon as I learned that Starbucks is having a Happy Hour Mondays promo late April, I planned on visiting Starbucks on the first day of the promo.  But it didn't happen.  
So, yesterday I made sure that I'll be drinking frappe on the 2nd Monday of the promo.  It's an afternoon date with hubby and Little Zoie.  After paying all the house utility bills. 😉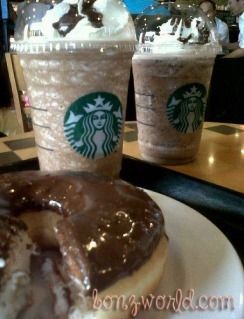 We ordered:
Chocolate Chip Cookie Grande
Original Price:  Php165.00
Half-Price Promo:  Php 82.50
Mocha Frappe
Original Price:  Php145.00
Half-Price Promo:  Php 72.50
Chocolate Dipped Doughnut – Php50.00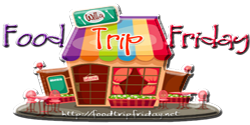 So, on May 21, the fourth Monday of Starbucks Half-Price promo, me and my cousins are planning on having a little family/cousins date.  Already invited them through our closed family page in Facebook.
Grab now your share of Starbucks Half-Price Frappe, they are a cool alternative to cool down this summer! 😉
You May Also Like