It is one of those days when you want go out and be with some 'girl friends' but for me, I went out to meet with my little sister, April, and one of our cousins, Cla-Cla. It was a girl bonding time!
Bonding time wouldn't be complete without food! Lols! 
 And we chose KFC, my favorite fast food chain because of their chicken… Finger Lickin' Good! 
We all ordered KFC Double Down and KFC Krushers, except for my little sister ordered additional Spaghetti on her menu.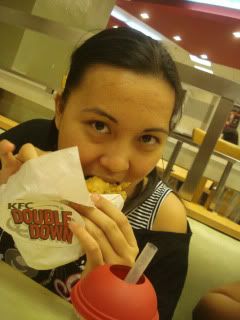 Lovin' both my Double Down and Krushers!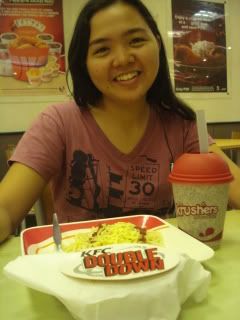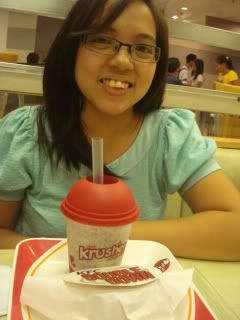 My little sister was the photographer, she took a picture of me and Cla-Cla talking about kids stuff, she's Kinah's mom by the way, and other things.
And of course, she'll take a picture of herself. 
I Love the food, KFC, even though its just a simple snack!