A couple of weeks ago, hubby is deciding what to buy for the house… is it a DVD player (we don't have any) or new speakers for the PC (the old ones has been broken a few months ago). I told him I'll be buying the DVD player from my blogging money, so that means he'll be buying the speakers then.
I also suggested to check out those Energy speaker sellers in the web to see if he can find a good bargain. He followed my suggestion but he also checked out speakers in the mall. Luckily, last week, he found a great sounding speakers. Even I liked what he bought. Now, he's calling it his new 'babe'! Lols!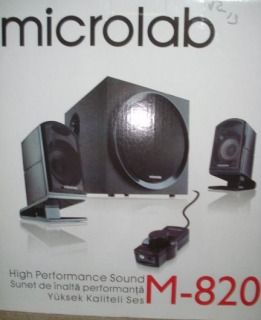 Anyway, Zoie and I have been busy using his speakers for listening to music online and watching movies downloaded in the net. Nice buy, dad!